GIANLUIGI BUFFON NEW RECORD HOLDER AT 903 MATCHES !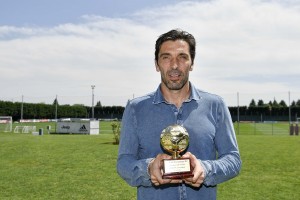 Last week ,Gianluigi Buffon has beaten Paolo Maldini's Record as Italy's Recordholder of most club matches played, 903 games (First Division, Cup, SuperCup, UEFA competitions) ! Maldini (AC Milan) had alone the previous record with all 902 matches in the Milan team (1984-2009). Buffon (Parma 1995-2006, FC Juventus 2007-2018 and 2019- ,Paris SG 2018/19 ) has broken this Record last Saturday against SPAL with his 903rd match ! He can break 3 other Records in the next weeks :
1 – the most matches in Serie A, Paolo Maldini had 647 and Buffon had already 642 !
2 – win his 10th Scudetto, he holds already the record with 9 Serie A titles. 10 will be legendary !
3 – the most total matches with FC Juventus. Alessandro del Piero holds the record with 705 games, Gianluigi Buffon has played 658 matches until now …
—————————————————————————————————————–
100 GOALS FOR SERGIO AGUERO AT ETIHAD STADIUM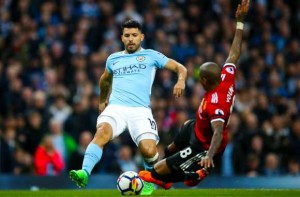 Sergio Aguero, the Argentine Goal Scorer of Manchester City, has joined the two Legend Players Thierry Henry (Highbury / Arsenal) and Wayne Rooney (Old Trafford / Manchester United) in scoring 100 goals or more in the same Stadium , for him the Etihad Stadium ! Last week, he celebrated this Record as a great Goal Scorer who has scored 171 goals in Premier League since 2011, 264 goals in all competitions for Manchester City and 400 goals (721 matches) in his career for CA Independiente (2002/2006), Atlético de Madrid (2006-2011) and Manchester City (since 2011).
———————————————————————————————————————-
KARIM BENZEMA LIKE MESSI AND RONALDO !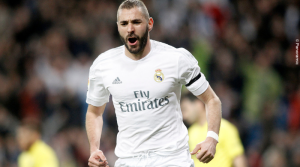 Cristiano Ronaldo (126 goals in UEFA Champions League) and Lionel Messi (112 goals) dominated all the rankings in the UEFA Champions League, but they must share with two other Players, Spain's Raul and French Goal Scorer Karim Benzema ( 60 goals ) the Record of the most consecutive UEFA Champions League seasons with scoring a goal or more in the Competition ! Since 14 seasons (2005/06 to 2018/19), the french striker of Real Madrid CF (31 years old) has scored goals in each UEFA Champions League Season like Cristiano Ronaldo and Lionel Messi in the same time !
Benzema ,who scored until now 318 goals in his club career (Olympique Lyon and Real Madrid) and 27 with France National Team, want to be the first ,like Messi and Ronaldo , to score his first goal in the new UEFA Champions League season 2019/20, it would be the 15th consecutive season and the new Record !
———————————————————————————————————————-
NAGELSMANN AND STROOT, THE YOUNGEST COACHES IN CHAMPIONS LEAGUE !
Julian Nagelsmann, the 32 years old German Coach of RB Leipzig, is the youngest coach in the man UEFA Champions League season 2019/20 and Tommy Stroot, the 30 years old coach of FC Twente, is the youngest coach in the currently woman UEFA Champions League season ! Nagelsmann was already coach in the German Bundesliga at 29 with Hoffenheim (also a record) and Stroot was 27 when he took in charge the FC Twente. Two young coaches, a new generation with attractive football.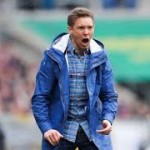 Julian Nagelsmann
Tommy Stroot

——————————————————————————————————————————
CAMEROON ANCHOR LADY DROPS DEAD .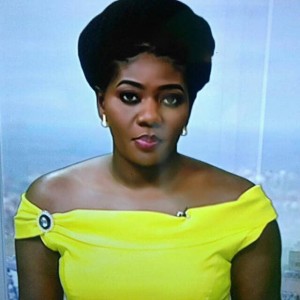 The Cameroon football public is still to come to terms with the aggressive departure of the budding and multi-talented football tv anchor lady, Patricia Nahbum Leba Metoukson who was found dead at her home yesterday, Saturday, September 28. The deceased presenter of several television sports programs at the State-owned, Cameroon Radio and Television, CRTV, was one of the nascent breed of very talented female sports journalists who were taking the airwaves by storm, and already stamping an indelible mark in a field which for ages was reserved only for their male counterparts. What more, the fallen heroine, 35, was such a lover of football facts and figures that she had severally expressed the love and wish to join the IFFHS caravan.
She emerged as one of the most promising and innovative female reporters capable of amply covering the 2016 African Women's Cup of Nations hosted by Cameroon. Her performance encouraged CRTV management to include her in this year's FIFA Women's World Cup in France.