AUCKLAND CITY FC (NEW ZEALAND)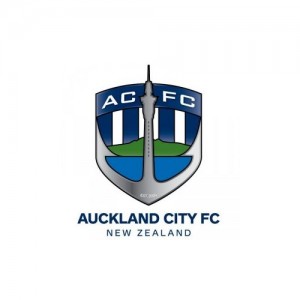 Late in 2005 the FFA (Australia) left the Oceania Confederation (OFC). Since clubs must be affiliated with the respective Confederation, only those points were considered for the Oceanian club ranking of the First Decade which Australian clubs earned during the period of 2001-2005. Therefore, depending on the period, Australian clubs may appear in either the Oceanian or the Asian continental club rankings. Only for the CLUB WORLD RANKING of THE FIRST DECADE, the Oceanian and Asian points earned by Australian clubs were added together.
After nine years, the ranking was topped by Perth Glory (Australia) and five Australian clubs were in the Top 10, showing the great superiority of the Australian League over the others in Australia, the australian clubs earning no longer points in Oceania since January 1 2006 !
Auckland City FC gathered many points in 2010 from its participation in the OFC Champions League and remained clear ahead of Ba and Perth to become Oceania's Club of the first decade of the 21th Century. During this period (2001-2010), 36 clubs achieved more than hundred points.
Auckland City FC was honoured as Oceania's Club of the First Decade of the 21th Century at the World Football Gala 2012 in Barcelona (picture).
| | | | |
| --- | --- | --- | --- |
| | Club | Country | ∑ Points |
| | | | 1.1.2001-31.12.2010 |
| 1. | Auckland City FC | New Zealand | 306,5 |
| 2. | Ba FC | Fiji | 265,0 |
| 3. | Perth Glory FC | Australia | 264,0 |
| 4. | Waitakere United Auckland | New Zealand | 253,5 |
| 5. | AS Pirae | Tahiti | 212,5 |
| 6. | Sydney Olympic FC | Australia | 193,5 |
| 7. | Lautoka FC | Fiji | 188,5 |
| 8. | Adelaide United FC | Australia | 186,0 |
| | AS Tefana Faa'a | Tahiti | 186,0 |
| 10. | AS Manu Ura Paea | Tahiti | 184,5 |
| 11. | AS Magenta Nouméa | New Caledonia | 178,0 |
| 12. | Newcastle United Jets FC | Australia | 171,0 |
| 13. | South Melbourne FC | Australia | 169,5 |
| 14. | Parramatta Power SC Sydney | Australia | 160,5 |
| 15. | Miramar Rangers AFC | New Zealand | 157,0 |
| 16. | AS Dragon Papeete | Tahiti | 155,5 |
| 17. | Canterbury United Dragons Christchurch | New Zealand | 150,0 |
| 18. | Rewa FC Nausori | Fiji | 149,5 |
| 19. | Wollongong Wolves SC | Australia | 147,5 |
| 20. | Nadi FC | Fiji | 145,5 |
| 21. | Team Wellington | New Zealand | 139,0 |
| 22. | Marconi Stallions FC Sydney | Australia | 132,0 |
| 23. | Navua FC | Fiji | 131,5 |
| 24. | Young Heart Manawatu | New Zealand | 131,0 |
| 25. | Auckland Central United FC | New Zealand | 130,0 |
| 26. | Melbourne Knights FC | Australia | 127,5 |
| 27. | Brisbane Strikers FC | Australia | 124,5 |
| 28. | Labasa FC | Fiji | 124,0 |
| 29. | Northern Spirit FC Sydney | Australia | 121,5 |
| 30. | Napier City Rovers | New Zealand | 118,5 |
| 31. | New Zealand Knights FC Auckland | New Zealand | 114,0 |
| 32. | Suva FC | Fiji | 112,5 |
| | Sydney United FC Pumas | Australia | 112,5 |
| 34. | AS du Mont-Dore | New Caledonia | 112,0 |
| 35. | PRK Hekari United FC Port Moresby | Papua New Guinea | 107,0 |
| 36. | AS Vénus Mahina | Tahiti | 103,0 |
| 37. | Koloale FC Honiara | Solomon Islands | 94,5 |
| 38. | Waikato FC Hamilton | New Zealand | 89,0 |
| 39. | Hawkes Bay United Napier | New Zealand | 88,0 |
| 40. | University Mount Wellington Auckland | New Zealand | 84,0 |
| 41. | Otago United FC Dunedin | New Zealand | 80,0 |
| 42. | Sobou FC Lae | Papua New Guinea | 78,0 |
| 43. | Makura FC Honiara | Solomon Islands | 76,0 |
| 44. | Nadroga FC Sigatoka | Fiji | 75,5 |
| 45. | AS Tamarii Faa'a | Tahiti | 75,0 |
| 46. | Manawatu AFC | New Zealand | 74,0 |
| 47. | AS Temenava Mooréa | Tahiti | 72,5 |
| 48. | Nasinu FC | Fiji | 71,5 |
| 49. | JS Baco Koné | New Caledonia | 68,5 |
| 50. | Tavua FC | Fiji | 64,0 |
| | Solomon Warrios | Solomon Islands | 64,0 |
| | Tauranga City United AFC | New Zealand | 64,0 |
| 53. | North Shore United AFC | New Zealand | 63,0 |
| 54. | Kossa FC Honiara | Solomon Islands | 62,5 |
| 55. | Marist FC Honiara | Solomon Islands | 60,0 |
| 56. | Sydney FC | Australia | 54,5 |
| | Waitakere City Auckland | New Zealand | 54,5 |
(Visited 94 times, 1 visits today)
10