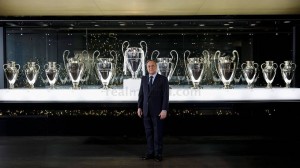 Picture 1 : Sergio Ramos, Cristiano Ronaldo and Toni Kroos with IFFHS Awards (Real Madrid CF has won 23 IFFHS Awards since 1986)
Picture 2 : President Fiorentino Perez with the 12 European Trophies of Real Madrid CF
The UEFA Champions League is one of the most prestigious tournaments in the World and the most important club competition in European Football. The National League champions and for the strongest european national associations ,one or more runners-up ( 78 teams in total, 32 in the group stage) participate in this annual competition .
Introduced in 1992, the Champions League replaced the European Champion's Club Cup (European Cup), which had run since 1955, adding group stages to the competition and allowing new entrants from UEFA countries. Before 1992, the competition was a straight knockout tournament open only to the champion club of each country. Today, Europe's strongest national leagues can provide up to five teams in the competition. UEFA counts 55 national League Champions and adds 23-24 teams to begin the competition , which is after the World Cup the greatest event in the World Football.
Real Madrid CF is the most successful club in the competition's history with 12 Trophies since 1955 before Milan AC 7 Trophies. Real has participated 48 years to the competition, more than all other clubs : Benfica 37, FC Bayern München 34, Ajax Amsterdam 34, Dynamo Kiev 34, FC Anderlecht 34,Juventus FC 32, FC Porto 32, Celtic Glasgow 32.
Spain leads the nations ranking with 17 titles (Real Madrid CF 12, FC Barcelona 5) followed by England 12 Trophies (FC Liverpool 5, Manchester United FC 3, Nottingham Forest 2, Aston Villa 1, FC Chelsea 1) and Italy 12 titles also (Milan AC 7, Internazionale Milan 3, Juventus FC 2).
Cristiano Ronaldo hold the most records in this competition. He scored 121 goals (to the 12 April 2018) and leads the All Time Goal Scorer Ranking followed by Lionel Messi 100 goals ! He scored the most goals in this competition five years and he is on the way to be the player with the most appearances in the competition. Only Iker Casillas precede him with 167 matches . Cristiano Ronaldo has won the competition 4 times and had a chance this year to add one trophy more. Only Francisco Gento (Real Madrid CF) 6 Trophies and his teammates from the five first years of European Cup , also Paolo Maldini (Milan AC) precede him in this ranking.
If Alex Ferguson and Arsène Wenger leads the coach ranking with the most appearances, Bob Paisley and Carlo Ancelotti won the most Trophies as coach ( Paisley 3 with FC Liverpool, Ancelotti 2 with Milan AC and 1 with Real Madrid CF). Zinedine Zidane (two titles in two years) can beat a new record this year with three in a row.
Previous European Cup/Champions League final winners
| SEASON | WINNERS | SCORE | RUNNER-UP | LOCATION |
| --- | --- | --- | --- | --- |
| 1955-56 | Real Madrid (ESP) | 4-3 | Stade de Reims (FRA) | Paris |
| 1956-57 | Real Madrid (ESP) | 2-0 | Fiorentina (ITA) | Madrid |
| 1957-58 | Real Madrid (ESP) | 3-2 (a.e.t) | AC Milan (ITA) | Brussels |
| 1958-59 | Real Madrid (ESP) | 2-0 | Stade de Reims (FRA) | Stuttgart |
| 1959-60 | Real Madrid (ESP) | 7-3 | Eintracht Frankfurt (GER) | Glasgow |
| 1960-61 | Benfica (POR) | 3-2 | FC Barcelona (ESP) | Bern |
| 1961-62 | Benfica (POR) | 5-3 | Real Madrid (ESP) | Amsterdam |
| 1962-63 | AC Milan (ITA) | 2-1 | Benfica (POR) | London |
| 1963-64 | Inter Milan (ITA) | 3-1 | Real Madrid (ESP) | Vienna |
| 1964-65 | Inter Milan (ITA) | 1-0 | Benfica (POR) | Milan |
| 1965-66 | Real Madrid (ESP) | 2-1 | Partizan (SRB) | Brussels |
| 1966-67 | Celtic (SCO) | 2-1 | Inter Milan (ITA) | Lisbon |
| 1967-68 | Manchester United (ENG) | 4-1 (a.e.t.) | Benfica (POR) | London |
| 1968-69 | AC Milan (ITA) | 4-1 | Ajax (NED) | Madrid |
| 1969-70 | Feyenoord (NED) | 2-1 (a.e.t.) | Celtic (SCO) | Milan |
| 1970-71 | Ajax (NED) | 2-0 | Panathinaikos (GRE) | London |
| 1971-72 | Ajax (NED) | 2-0 | Inter Milan (ITA) | Rotterdam |
| 1972-73 | Ajax (NED) | 1-0 | Juventus (ITA) | Belgrade |
| 1973-74 | FC Bayern München (GER) | 4-0 (replay) | Ateltico Madrid (ESP) | Brussels |
| 1974-75 | FC Bayern München (GER) | 2-0 | Leeds United (ENG) | Paris |
| 1975-76 | FC Bayern München (GER) | 1-0 | AS Saint-Etienne (FRA) | Glasgow |
| 1976-77 | FC Liverpool (ENG) | 3-1 | Borussia Monchengladbach (GER) | Rome |
| 1977-78 | FC Liverpool (ENG) | 1-0 | Club Brugge (BEL) | London |
| 1978-79 | Nottingham Forest (ENG) | 1-0 | Malmo FF (SWE) | Munich |
| 1979-80 | Nottingham Forest (ENG) | 1-0 | Hamburg SV(GER) | Madrid |
| 1980-81 | FC Liverpool (ENG) | 1-0 | Real Madrid (ESP) | Paris |
| 1981-82 | Aston Villa (ENG) | 1-0 | FC Bayern München (GER) | Rotterdam |
| 1982-83 | Hamburg SV(GER) | 1-0 | Juventus (ITA) | Athens |
| 1983-84 | FC Liverpool (ENG) | 1-1 (4-2 PKs) | AS Roma (ITA) | Rome |
| 1984-85 | Juventus (ITA) | 1-0 | FC Liverpool (ENG) | Brussels |
| 1985-86 | Steaua Bucuresti (ROU) | 0-0 (2-0 PKs) | FC Barcelona (ESP) | Seville |
| 1986-87 | Porto (POR) | 2-1 | FC Bayern München (GER) | Vienna |
| 1987-88 | PSV Eindhoven (NED) | 0-0 (2-0 PKs) | Benfica (POR) | Stuttgart |
| 1988-89 | AC Milan (ITA) | 4-0 | Steaua Bucuresti (ROU) | Barcelona |
| 1989-90 | AC Milan (ITA) | 1-0 | Benfica (POR) | Vienna |
| 1990-91 | Red Star Belgrade (SRB) | 0-0 (5-3 PKs) | OlympiqueMarseille (FRA) | Bari |
| 1991-92 | FC Barcelona (ESP) | 1-0 (a.e.t.) | Sampdoria (ITA) | London |
| 1992-93 | Olympique Marseille (FRA) | 1-0 | AC Milan (ITA) | Munich |
| 1993-94 | AC Milan (ITA) | 4-0 | FC Barcelona (ESP) | Athens |
| 1994-95 | Ajax (NED) | 1-0 | AC Milan (ITA) | Vienna |
| 1995-96 | Juventus (ITA) | 1-1 (4-2 Pks) | Ajax (NED) | Rome |
| 1996-97 | Borussia Dortmund (GER) | 3-1 | Juventus (ITA) | Munich |
| 1997-98 | Real Madrid (ESP) | 1-0 | Juventus (ITA) | Amsterdam |
| 1998-99 | Manchester United (ENG) | 2-1 | FC Bayern München (GER) | Barcelona |
| 1999-00 | Real Madrid (ESP) | 3-0 | Valencia (ESP) | Saint-Denis |
| 2000-01 | FC Bayern München (GER) | 1-1 (5-4 PKs) | Valencia (ESP) | Milan |
| 2001-02 | Real Madrid (ESP) | 2-1 | Bayer Leverkusen (GER) | Glasgow |
| 2002-03 | AC Milan (ITA) | 0-0 (3-2 PKs) | Juventus (ITA) | Manchester |
| 2003-04 | FC Porto (POR) | 3-0 | AS Monaco (FRA) | Gelsenkirchen |
| 2004-05 | FC Liverpool (ENG) | 3-3 (3-2 PKs) | AC Milan (ITA) | Istanbul |
| 2005-06 | FC Barcelona (ESP) | 2-1 | Arsenal (ENG) | Saint-Denis |
| 2006-07 | AC Milan (ITA) | 2-1 | FC Liverpool (ENG) | Athens |
| 2007-08 | Manchester United (ENG) | 1-1 (6-5 PKs) | FC Chelsea (ENG) | Moscow |
| 2008-09 | FC Barcelona (ESP) | 2-0 | Manchester United (ENG) | Rome |
| 2009-10 | Inter Milan (ITA) | 2-0 | FC Bayern München (GER) | Madrid |
| 2010-11 | FC Barcelona (ESP) | 3-1 | Manchester United (ENG) | London |
| 2011-12 | FC Chelsea (ENG) | 1-1 (4-3 PKs) | FC Bayern München (GER) | Munich |
| 2012-13 | FC Bayern München (GER) | 2-1 | Borussia Dortmund (GER) | London |
| 2013-14 | Real Madrid (ESP) | 4-1 (a.e.t) | Atletico Madrid (ESP) | Lisbon |
| 2014-15 | FC Barcelona (ESP) | 3-1 | Juventus (ITA) | Berlin |
| 2015-16 | Real Madrid (ESP) | 1-1 (5-3 PKs) | Atletico Madrid (ESP) | Milan |
| 2016-17 | Real Madrid (ESP) | 4-1 | Juventus (ITA) | Cardiff |
TOP 30
| | | | | | | |
| --- | --- | --- | --- | --- | --- | --- |
| Club | Winners | Years | Runners-Up | Years | Semi-Final | Years |
| | | | | | | |
| REAL MADRID CF | 12 | 1956,57,58,59,60,66,98, | 3 | 1962,64,81 | 13 | 1968,73,76,80,87,88,89, |
| | | 2000,02,14,16,17 | | | | 2001,03,11,12,13,15 |
| MILAN AC | 7 | 1963,69,89,90,94,2003,07 | 4 | 1958,93,95,2005 | 2 | 1956,2006 |
| | | | | | | |
| FC BAYERN MÜNCHEN | 5 | 1974,75,76,2001,13 | 5 | 1982,87,99,2010,12 | 8 | 1981,90,91,95,2000,14, |
| | | | | | | 15,16 |
| FC BARCELONA | 5 | 1992, 2006,09,11,15 | 3 | 1961,86,94 | 8 | 1960,75,2000,02,08,10, |
| | | | | | | 12,13 |
| FC LIVERPOOL | 5 | 1977,78,81,84,2005 | 2 | 1985,2007 | 2 | 1965,2008 |
| | | | | | | |
| FC AJAX AMSTERDAM | 4 | 1971,72,73,95 | 2 | 1969,96 | 2 | 1980,97 |
| | | | | | | |
| FC MANCHESTER UNITED | 3 | 1968,1999,2008 | 2 | 2009,11 | 7 | 1957,58,66,69,97,02,07 |
| | | | | | | |
| FC INTERNAZIONALE MILAN | 3 | 1964,65,2010 | 2 | 1967,72 | 3 | 1966,81,2003 |
| | | | | | | |
| FC JUVENTUS TURIN | 2 | 1985,96 | 7 | 1973,83,97,98,03,15,17 | 3 | 1968,78,99 |
| | | | | | | |
| SL BENFICA | 2 | 1961,62 | 5 | 1963,65,68,88,90 | 1 | 1972 |
| | | | | | | |
| FC PORTO | 2 | 1987,2004 | 0 | | 1 | 1994 |
| | | | | | | |
| FC NOTTINGHAM FOREST | 2 | 1979,198 | 0 | | 0 | |
| | | | | | | |
| FC CHELSEA LONDON | 1 | 2012 | 1 | 2008 | 5 | 2004,05,07,09,14 |
| | | | | | | |
| BORUSSIA DORTMUND | 1 | 1997 | 1 | 2013 | 2 | 1964,98 |
| | | | | | | |
| FC CELTIC GLASGOW | 1 | 1967 | 1 | 1970 | 2 | 1972,74 |
| | | | | | | |
| RED STAR BELGRAD | 1 | 1991 | 0 | | 3 | 1957,71,92 |
| | | | | | | |
| HAMBURGER SV | 1 | 1983 | 1 | 1980 | 1 | 1961 |
| | | | | | | |
| OLYMPIQUE MARSEILLE | 1 | 1993 | 1 | 1991 | 1 | 1990 |
| | | | | | | |
| FC STEAUA BUCAREST | 1 | 1986 | 1 | 1989 | 1 | 1988 |
| | | | | | | |
| PSV EINDHOVEN | 1 | 1988 | 0 | | 2 | 1976,2005 |
| | | | | | | |
| FEYENOORD ROTTERDAM | 1 | 1970 | 0 | | 1 | 1963 |
| | | | | | | |
| FC ASTON VILLA | 1 | 1982 | 0 | | 0 | |
| | | | | | | |
| CLUB ATLETICO MADRID | 0 | | 3 | 1974,2014,16 | 3 | 1959,71,2017 |
| | | | | | | |
| STADE DE REIMS | 0 | | 2 | 1956,59 | 0 | |
| | | | | | | |
| FC VALENCIA | 0 | | 2 | 2000,01 | O | |
| | | | | | | |
| AS MONACO | 0 | | 1 | 2004 | 3 | 1994,98,2017 |
| | | | | | | |
| PANATHINAIKOS ATHEN | 0 | | 1 | 1971 | 2 | 1985,96 |
| | | | | | | |
| LEEDS UNITED | 0 | | 1 | 1975 | 2 | 1970,2001 |
| | | | | | | |
| FC ARSENAL LONDON | 0 | | 1 | 2006 | 1 | 2009 |
| | | | | | | |
| AS ST ETIENNE | 0 | | 1 | 1976 | 1 | 1975 |
| | | | | | | |
| BORUSSIA MOENCHENGLADBACH | 0 | | 1 | 1977 | 1 | 1978 |
| | | | | | | |
| | | | | | | |
TOP 10 APPEARANCES PLAYERS AND COACHES
| | | | |
| --- | --- | --- | --- |
| PLAYER | CLUBS | APPEARANCES | YEARS |
| | | | |
| Iker CASILLAS | Real Madrid CF, FC Porto | 167 | 1999- |
| XAVI | FC Barcelona | 151 | 1998-2015 |
| Cristiano RONALDO | Manchester United FC, Real Madrid CF | 150 | 2003- |
| RAUL | Real Madrid CF, Schalke 04 | 142 | 1995-2011 |
| Ryan GIGGS | Manchester United FC | 141 | 1993-2014 |
| Andrès INIESTA | FC Barcelona | 130 | 2002- |
| Clarence SEEDORF | Ajax Amsterdam, Real Madrid CF, Internazionale Milan | 125 | 1994-2012 |
| Lionel MESSI | FC Barcelona | 125 | 2005- |
| Paul SCHOLES | Manchester United FC | 124 | 1994-2013 |
| Roberto CARLOS | Real Madrid CF, Fenerbahce | 120 | 1997-2007 |
| Zlatan IBRAHIMOVIC | Ajax, Juventus,Inter, FC Barcelona, Milan AC, PSG, ManU | 120 | 2001-2018 |
| | | | |
| | | | |
| COACH | CLUBS | APPEARANCES | YEARS |
| | | | |
| Alex FERGUSON | Manchester United FC | 190 | 1993-2013 |
| Arsène WENGER | AS Monaco, Arsenal London FC | 178 | 1988- |
| Carlo ANCELOTTI | Parma,Juve,MilanAC,Chelsea,PSG,Real Madrid,FCBayern | 154 | 1997- |
| José MOURINHO | Porto,Chelsea,Inter Milan,Real Madrid, ManU | 134 | 2002- |
| Mircea LUCESCU | Inter,Galatasaray,Besiktas,Shakhtar Dontetsk | 103 | 1998-2016 |
| Pep GUARDIOLA | FC Barcelona, FC Bayern, Manchester City | 101 | 2008- |
| Louis VAN GAAL | Ajax,FC Barcelona, FC Bayern, Manchester United | 95 | 1994-2015 |
| Ottmar HITZFELD | Borussia Dortmund, FC Bayern München | 95 | 1995-2004 |
| Rafael BENITEZ | Valencia, Liverpool, Inter,Chelsea,Napoli,Real Madrid | 95 | 2002-2015 |
| Fabio CAPELLO | Milan AC, AS Roma, Juventus, Real Madrid | 78 | 1992-2007 |
| | | | |
ALL TIME EUROPEAN CUP/CHAMPIONS LEAGUE GOAL SCORERS
PLAYER
CLUBS
GOALS
APPEARANCES
YEARS
Cristiano RONALDO
Manchester United FC, Real Madrid CF
121
150
2003-
Lionel MESSI
FC Barcelona
100
125
2005-
RAUL
Real Madrid CF, Schalke 04
71
142
1995-2011
Ruud VAN NISTELROOY
PSVEindhoven,Real Madrid,ManU
56
73
1998-2009
Karim BENZEMA
Olympique Lyon, Real Madrid CF
53
101
2006-
Thierry HENRY
ASMonaco,Arsenal,FC Barcelona
50
112
1997-2010
Alfredo DI STEFANO
Real Madrid CF
49
58
1955-1964
Andriy SHEVCHENKO
Dynamo Kiev, Milan AC, Chelsea
48
100
1994-2012
Zlatan IBRAHIMOVIC
Ajax,Juve,Inter,Barcelona,Milan,PSG,MU
48
120
2001-2018
EUSEBIO
Benfica
47
63
1961-1974
MOST GOALS IN ONE CL SEASON
Cristiano RONALDO
2013/2014
17 goals
Cristiano RONALDO
2015/2016
16 goals
Cristiano RONALDO
2017/2018
15 goals (not finished)
Lionel MESSI
2011:2012
14 goals
José ALTAFINI
1962/1963
14 goals
Cristiano RONALDO
2016/2017
12 goals
Cristiano RONALDO
2012/2013
12 goals
Mario GOMEZ
2011/2012
12 goals
Lionel MESSI
2010/2011
12 goals
Ruud VAN NISTELROOY
2002/2003
12 goals
Gerd MULLER
1972/1973
12 goals
Ferenc PUSKAS
1959/1960
12 goals
(Visited 1,520 times, 1 visits today)
4