IFFHS – THE WORLD'S BEST NATIONAL COACH 1996 : HANS-HUBERT "BERTI" VOGTS (GERMANY)
PRESENTATION
Hans-Hubert (Berti) Vogts was born on 30 December 1946 in Büttgen where he started his path in youth football (1954–1965).
His professional career (1965–1979) has entirely passed in Borussia Mönchengladbach where he made 419 Bundesliga appearances and scored 32 goals. He won the league title 5 times (1969–70, 1970–71, 1974–75, 1975–76, 1976–77), the German Cup once (1972–73) and the UEFA Cup twice (1974–75, 1978–79). There was a chance to win also European Champions' Cup in 1977 but Borussia with Vogts was defeated in the final match by Liverpool.
Playing a right defender, Vogts was nicknamed "Der Terrier" because of his style to always fight desperately for every ball. He was recognized as Footballer of the Year in Germany twice (1971, 1979).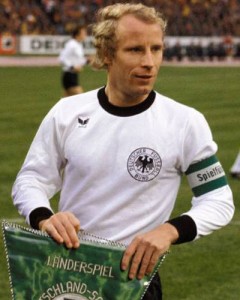 His international career was also glorious. It lasted 11 years (from 1967 to 1978), included 96 games for Bundesteam (with 1 goal scored), three World Cup participations and two titles. Vogts became European champion in 1972 and World champion 2 years later.
After retirement, Vogts worked in DFB (German Football union) structure as U-21 coach (from 1979 to 1990) and as an assistant for Franz Beckenbauer in the senior national team (1986 to 1990). He took then over from Beckenbauer at the helm of Bundesteam and was quite successful there during the period from 1990 to 1998. The highlight of his career of international coach was winning the European title in 1996. The year that he was crowned THE WORLD'S BEST NATIONAL COACH by IFFHS.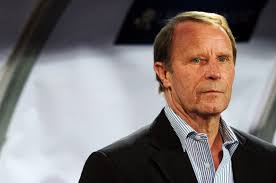 Afterwards, Vogts tried himself in the role of club head coach, with Bayer Leverkusen, but this experience lasted only 6 month (from November 2000 to May 2001) though Berti earned for Bayer a place in UEFA Champions' league.
Vogts returned to international scene and worked yet many years in 4 different countries (as head coach of Kuwait 2001-2002, Scotland 2002-2004, Nigeria 2007-2008, Azerbaijan 2008-2014) but never achieved any success.
His last job in top football was a duty of technical advisor in USA national team (2015 to 2016).
(Visited 39 times, 1 visits today)
1