Picture : France begins the World Cup with power !
The FIFA Women's World Cup 2019 will be held in France for one month from the 7 June to the 7 July . Each day, we publish the STATISTICS of all the matches of the World Cup and will present the IFFHS Awards for the World Cup 2019 at the end of the competition.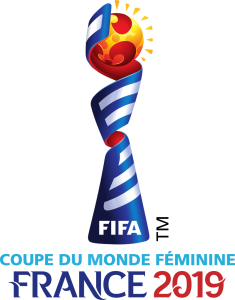 7 JUNE
GROUP A
FRANCE – KOREA REPUBLIC 4 – 0
GOALSCORERS : Wendie RENARD (2), Eugénie LE SOMMER , Amandine HENRY
ASSISTS : Amandine HENRY, Gaetane THINEY, Amel MAJRI, Eugénie LE SOMMER
GOALKEEPER CLEAN SHEET : Sarah BOUHADDI (France)
SPECTATORS : 45 261
REFEREE : Claudia UMPIERREZ (Uruguay)
STADIUM : Parc des Princes PARIS
MOST CAPS ON THE FIELD : FRANCE – Elise BUSSAGLIA 189 caps
KOREA REPUBLIC – CHO So-Hyun 122 caps
BEST INTERNATIONAL GOALSCORER ON THE FIELD : FRANCE – Eugénie LE SOMMER 75 goals
KOREA REPUBLIC : JI So-Yun 54 goals
RECORDS AND STATISTICS :
Record of spectators for a match of the French Women National Team : 45 261 spectators in Paris the 7 June 2019 ! The last record was 24 835 in Rennes in 2016 . More than 20 000 spectators more : the development is great !
Corinne DIACRE has played the World Cup 2003 in USA as Player for the national team of France and is today the Coach of the French National team for the World Cup 2019.
Before this match, France and Republic Korea has met two times in the World Cup history. France won two times 1-0 in 2003 (first round) and 3-0 in 2015 (round of 16).
(Visited 21 times, 1 visits today)
0